Here's to Whiskey and System Programming Blending Perfectly
You might need a drink before weaving ELAN automation, Samsung displays and Apple TVs into barn-like Garrison Brothers Distillery.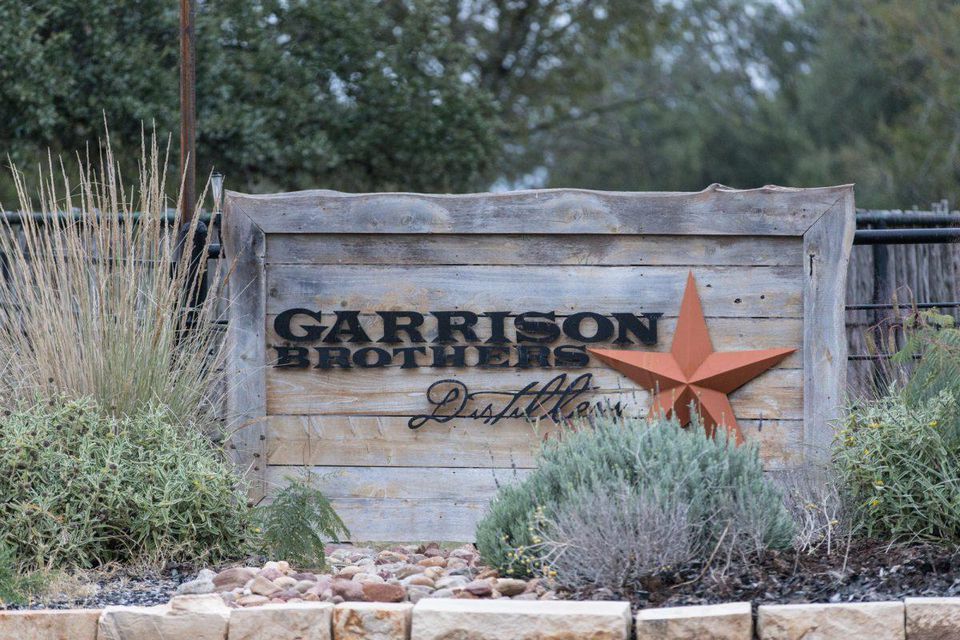 There isn't likely to be any surge in demand for automation solutions among whiskey distilleries.

So you really have to embrace the opportunity to deliver a unique solution… and yeah, work that potential to possibly bring home a free bottle of bourbon.

EpicAV Automation certain did that when Garrison Brothers Distillery, the oldest maker of legal whiskey in Texas sought to create a more engaging whiskey tasking and touring experience with an AV upgrade.
The facility, about 60 miles outside of Austin, is old and rustic. Blending in AV would not be easy given the building's size and barn-like shape.
Mounting TVs and speakers would be a challenge as would be providing a simple, effective control system.
We have no idea if Scott Ruzich, president and CEO of California-based EpicAV Automation which has an office in Austin, got that free bottle of bourbon (make with organic yellow corn from the Texas Panhandle with premium winter wheat grown right on the property, by the way). But we know his mostly residential market focused seized the opportunity.
Ruzich installed an ELAN System Controller as the brains of the entire facility. He added a "community" ELAN touch panel under one of the equipment racks for anyone to use.
"The 'community touch panel' is designed to be mounted under a cabinet," Ruzich explains.
"It flips down, but is otherwise hidden. For this particular application, we mounted it to the bottom of the equipment rack so that anyone in the facility can easily access and control the system."
He also downloaded the ELAN App on each staff member's smartphone, which according to the distillery's manager, is absolutely crucial to tour operations.
"We now offer tasting tours in addition to a program where volunteers can come bottle the whiskey," the manager explains.
"We need the technology to work seamlessly without having to fidget with wires if something goes wrong. In such a big space, it helps to easily control the technology with a touch of a button on your phone. The last thing I want is for A/V complication to taint a tour experience."
For entertainment, Ruzich installed two 55-inch Samsung LED TV's paired with two Apple TVs. He relied on Niles OS6.3 high performance indoor/outdoor loudspeakers to clearly and powerfully propel the sound.
"Since the space is relatively large, I incorporated high-end speakers that would deliver the sound over the noise of the boilers," he added.
Ruzich also installed a Panamax M4315-Pro power conditioner and a Panamax MB1500 battery backup, both with BlueBOLT remote energy management functionality, to protect all of the new audio and video components from power surges or outages.
"Power management is crucial in protecting the equipment, especially in an area this remote," Ruzich says.
"With the distillery almost two hours away from our Austin office, the advanced BlueBOLT management features allows us monitor and repair remotely if need be. The easy-to-use BlueBOLT software makes it possible for my team to provide the best service within minutes remotely from across state lines."
More from Elan's press release:
Although the installation was relatively straightforward, Ruzich and his team faced significant challenges while working in open terrain in the relentless Texas summer heat. "Without a doubt, the most challenging part of this installation was upgrading the WiFi on the property," Ruzich continued. "The distillery is very remote. We initially had to work with a point-to-point internet service wirelessly, which can go in and out all of the time. Fortunately, we were able to establish a quick and responsive local WiFi for the entire system to operate on through a Ubiquiti network."

The sweltering heat also slowed down the installation process. Ruzich and his team had to run a Cat5e wire atop the roof, which is curved like a barn and made of silver metal that reflects the sun. "It was a scorching 100-degrees Fahrenheit outside," Ruzich laughed. "And the whiskey boilers inside the building raised the temperature to about 125 degrees Fahrenheit. We were definitely working slower than usual, and were happy to crack open some ice cold beers by the project's completion!"

According to the distillery's manager, the system has been working without a hitch. "ELAN really helps with internal operations when we host bottle parties and tastings," he said. "We can play two different content feeds on both TV's very easily, and can control music from our smartphones' streaming app services. The A/V upgrade with the added control element has transformed our operations. We are now more than a distillery; Garrison Brothers has become a place for fun and entertainment."

According to Ruzich, the distillery's team wasn't that interested in what he calls the 'fancy' elements of an A/V install. "They just wanted the system to work," he concluded, "and ELAN offers that peace-of-mind. The system operates behind-the-scenes like it's supposed to and that's more rare than one can ever assume."
READ ORIGINAL ARTICLE