Epic Smart Home Vans are on the road in Central Texas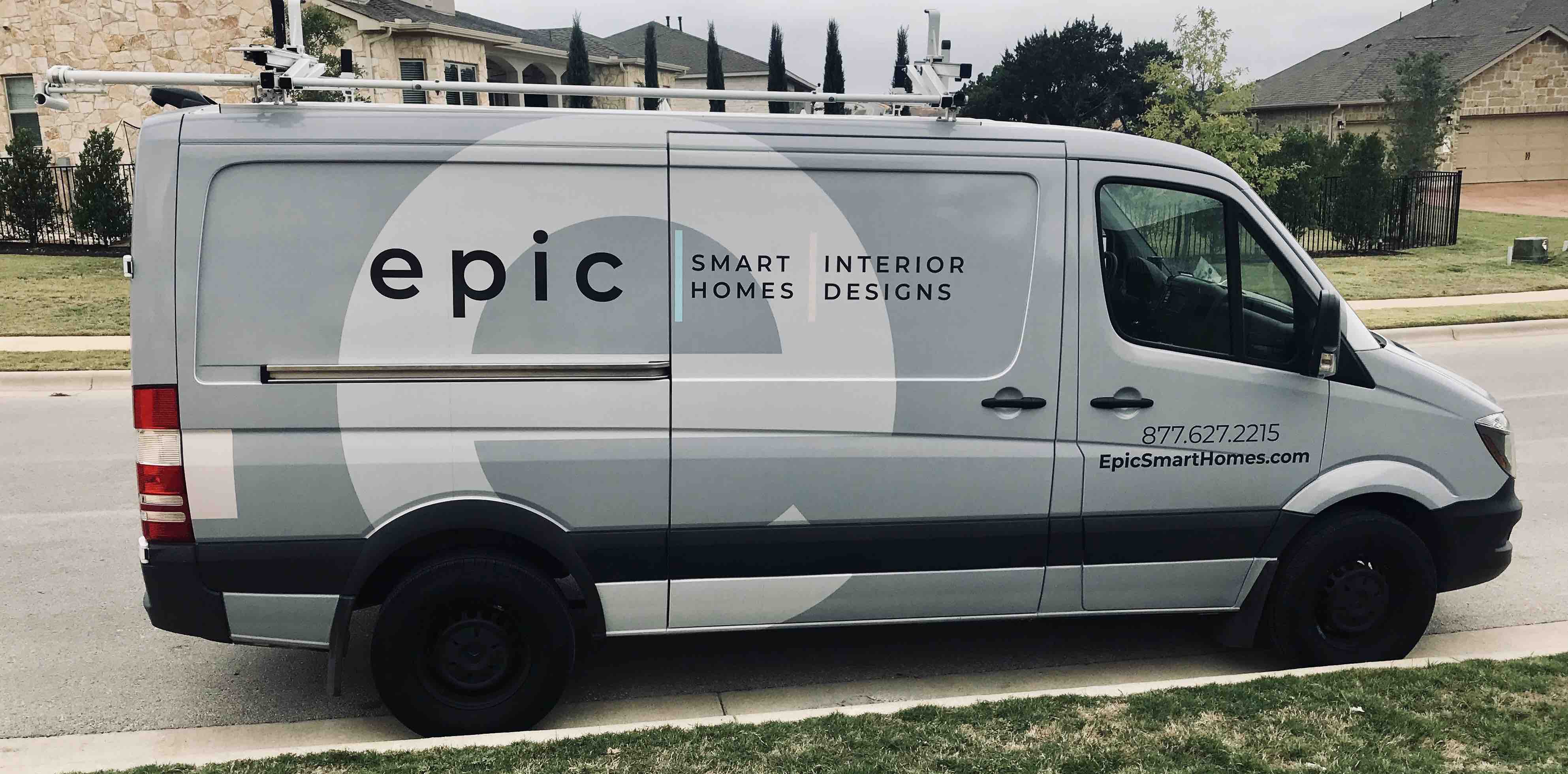 They're finally here! Keep on the lookout for the brand new, sleek, Epic Smart Homes and Interior Designs vans and cars on the road—charcoal grey with the big "E" on the side.
Our team is growing and so is our fleet of service vehicles. Our friendly and knowledgeable staff is ready to service and/or consult with you for your smart technology or interior design wants and needs like control systems, (Crestron, Savant, Elan, Control 4), security, custom home theatres, lighting controls, AV/audio, networking, motorized shades, and much, much more.
Smart Home Technology is not just for the super rich anymore. Technology is catching on to be a part of everyone's daily lives.
We would love to be your connection to a safe, secure, and simplified lifestyle.
To find out how we can help, call Epic Smart Homes and Interior Designs today!
Call: 877-627-2215
Read this Article of how this ProGolfer incorporates smart technology into his everyday life.
HURRY! Time is running out...book with the team at Epic Interior Designs to create the most breathtaking, elegant, dazzling and fun holiday décor your guests have ever seen. There's only a few weeks left!
Call: 512-693-2308 NOW!