WELCOME TO OUR BRAND NEW DESIGN BLOG BY EPIC TECH & DESIGNS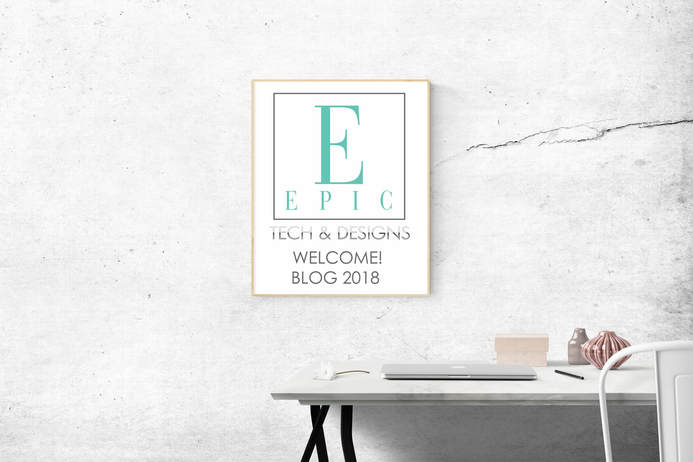 My name is Savanna, I am the "Beach Girl" from Southern California and I'm also the Senior Interior Designer and Blogger!
I'm so excited to share with you the launch of our new Interior Design Business and the joint venture with Epic AV Automation. We will be sharing so many exciting news and trends. We will be giving tips on how to decorate, color ideas, contests, you name it. We want you to have fun and get excited along with us! So please tell your friends to join us on this journey and sign up for our blogs today!
So this is how it all got started. Lynn Tokoph, our Vice President and Interior stylist came from a background of interior design back in the Metro Detroit area and had worked with a very high-end custom home builder working on their spec homes in an affluent area. Through this, she acquired many jobs from word of mouth such as the quarterback of the Detroit lions and his family, some local executives and many other homeowners who wanted beautifully custom designed homes.
She started from the stage of meeting with the architects, builder and clients going over blue prints. They would then decide to make any changes to the plans, elevation modifications, lighting layouts, etc. She also worked project managing, even braving the freezing cold part of winter during the rough stages, (since you must continue to stay on schedule), working with all contractors on a daily basis. Her passion is working with builders, contractors, and the homeowners.
"I love working with so many different personalities and then bringing the client's dreams to reality with so many cool design elements, details, color selections, textures, tile design ideas, custom wood details, cabinetry, etc. Bringing it all together to the very end to create a beautiful comfortable place where her clients can call home is what it's all about", said Lynn.
Unfortunately, after the recession in 2008, the custom- building business went into a tail spin and her design career had been put on hold.
Lynn made it all the way to Austin, Texas to pursue a career in smart home technology as Epic's Business Development and Marketing Manager. Although she knew the tech business seemed far off from what she had been used to, after diving in, she fell in love and started working with high-end clients just like she did back in Michigan.
"It's been an absolute thrill to be able to be invited into all these beautiful homes for the technology, but as soon as I got back into the residential business again and getting to see all the details, textures, fabrics and all the love clients put into their home decor, I just knew this was the time to add Interior design to our current tech company, Epic Av Automation" States Lynn.
That's when she took the idea to our CEO, Scott Ruzich and decided to partner. Since then we have changed our name to Epic Tech and Designs and have rebranded our entire company.
"My dream is to grow this company into an outstanding, reputable design company with top designers who are always on top of the new trends and who truly listens and delivers what the clients are asking for." Says Lynn.
Lynn also states; "I also want to be a launch board for young designers, men and/or women alike who want to be part of an amazing team that supports, educates, and lets them be creative in their own ways so they get their chance to shine and progress in the industry."
That's where I come in. My path to Interior Design started in Architecture. Growing up on the beaches of Malibu, I always pictured myself drafting luxurious, custom beachfront homes or private yachts.

In 2009 I began working for an Architect located in Westlake, CA. My dreams soon became reality, as the plans I drew came to fruition. However, my days were spent less outdoors and more in front of a computer. The opportunity to take what I love from architecture and mix it with my love for people, the outdoors, color, and personality shifted my eye toward Interior Design. Collaborating with a client to create a space that exudes who they are or what their dreams are, for me, seems like the number one lifetime career.

While completing my Bachelors in Interior Architecture, I (just like Lynn) explored other paths. On a whim, I decided to switch from an office to a flower shop. Starting from the bottom, I learned the ins and outs of the floral industry. The local flower shop became my home away from home. While I would have loved for this five-year job to become my lifetime career, I knew there were bigger plans for my creative eye. it was time to put that degree to use.

I waved goodbye to the beaches and said hello to the mountains. This decision took me to Truckee, CA. where I currently reside and have been in the high-end Interior Design field for some time now.
As Lynn said, the markets are competitive, and I too wanted longevity.
More than that, I was searching for somewhere with that home away from home feeling again. That's when Lynn and Scott reached out. They proposed the idea for me to join the Epic team and build upon what they've already started. Mixing technology with design, in the day and age of Social Media, and building smart houses. What could be more relevant?